Written by Stefani Mavrou on
Random post of the week! So just which cities are busiest when it comes to planning applications and purchasing planning maps? Which places are developing their businesses and houses and adding on extensions or undertaking major changes in this tough housing market?
Not necessarily the cities you would think of. For example, Norwich, despite being 36th largest in population terms is 3rd largest in terms of planning map purchases. Random additional fact: its population is also the largest user of eBay per head...perhaps the money made from the one is paying for the other! Check the map below for the full results.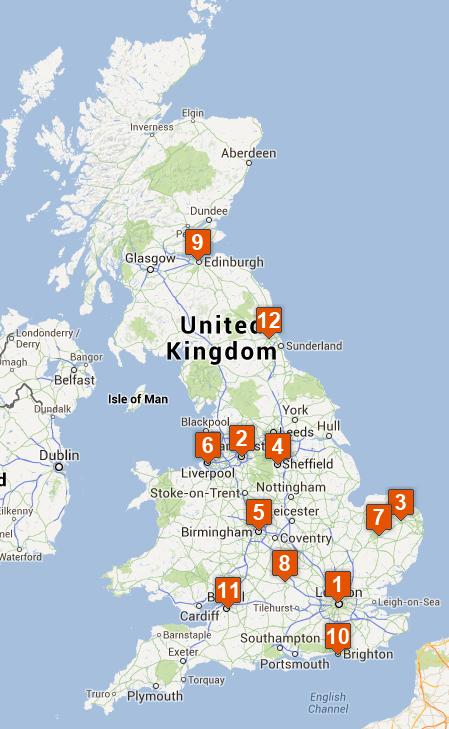 London
Manchester
Norwich
Sheffield
Birmingham
Liverpool
Cambridge
Oxford
Edinburgh
Brighton
Bristol
Newcastle upon Tyne
and the rest...
Leeds
Leicester
Bath
Guildford
Milton Keynes
Northampton
Reading
Worcester
Aberdeen
Wrexham
Cheltenham
Derby
Exeter
Nottingham
York
Cardiff
Swansea
Bournemouth
Chester
Croydon
Maidenhead
Plymouth
Wolverhampton
Glasgow
Chelmsford
Southampton
Teddington
Watford
Basingstoke
Doncaster
Gloucester
Luton
Solihull
Stockport
Belfast
Aylesbury