Now that we've introduced planning application maps at a scale of 1:2500, you may be wondering when it would be appropriate to use one of these instead of, typically, the 1:1250 map that's often requested. Because the 1:2500 scale shows more of the area around your proposed development than a 1:1250 scale plan would, there are a couple of situations where it may be particularly useful.
Firstly, if your application site is very large, or if you want to show (say) farmland adjacent to the application site which you also own, a 1:2500 map will probably be the best solution. Secondly, if your proposal is situated in a very rural area, where there is very little development of any kind, a plan at 1:2500 will help both the planning officer and any consultees, simply because it will show more of the recognisable features in the landscape – like roads, railways or tree plantations. Everyone will find it much easier to identify the site; and that's important because if your proposals are really clear, the risk of confusion and uncertainty will be much lower and the likelihood of objections may be reduced, too.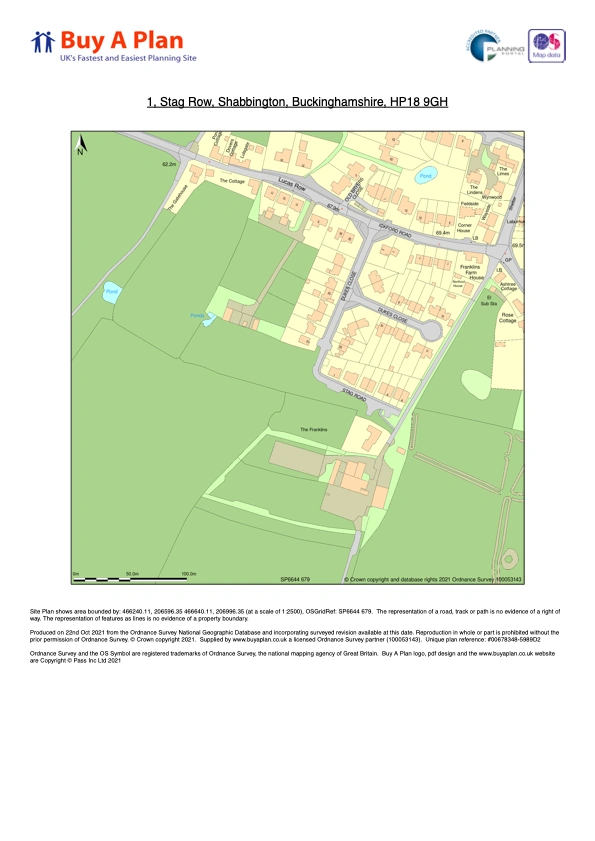 1:2500 Location Plan Example
Good planning application maps really can help speed your proposal through the system.
We're really pleased to announce that the 1:2500 scale maps are now available via our site. We introduced this to cater to those customers with large properties in particular for those with plots of land e.g. farms. The 1:2500 scale still fits onto A4 size and can be previewed, marked up with a red or blue line on the site, and then downloaded in about 3 minutes. By simplifying the whole ordering process we think we've made the planning application process a little bit less stressful. This is backed up by the fact that 95% of our customers would recommend us to a friend or colleague, a ringing endorsement we feel!