We're proud to announce the launch of MapServe® - a new mapping service for property professionals, architects, surveyors and planners. MapServe® offers a straightforward way to obtain Ordnance Survey raster and vector mapping in DWG, DXF, PDF or PNG formats with more to come.
After much research, we've developed a service that addresses several headaches that professionals in this field say they suffer from existing mapping providers:
Paying over the odds for mapping. Compare what you pay with your existing supplier versus MapServe® and particularly for the larger plans you may be shocked. Some of our 1:2500 scale A3 plans are £30 cheaper than the market leaders. Over a year we could save you a lot of money. See how our price compares.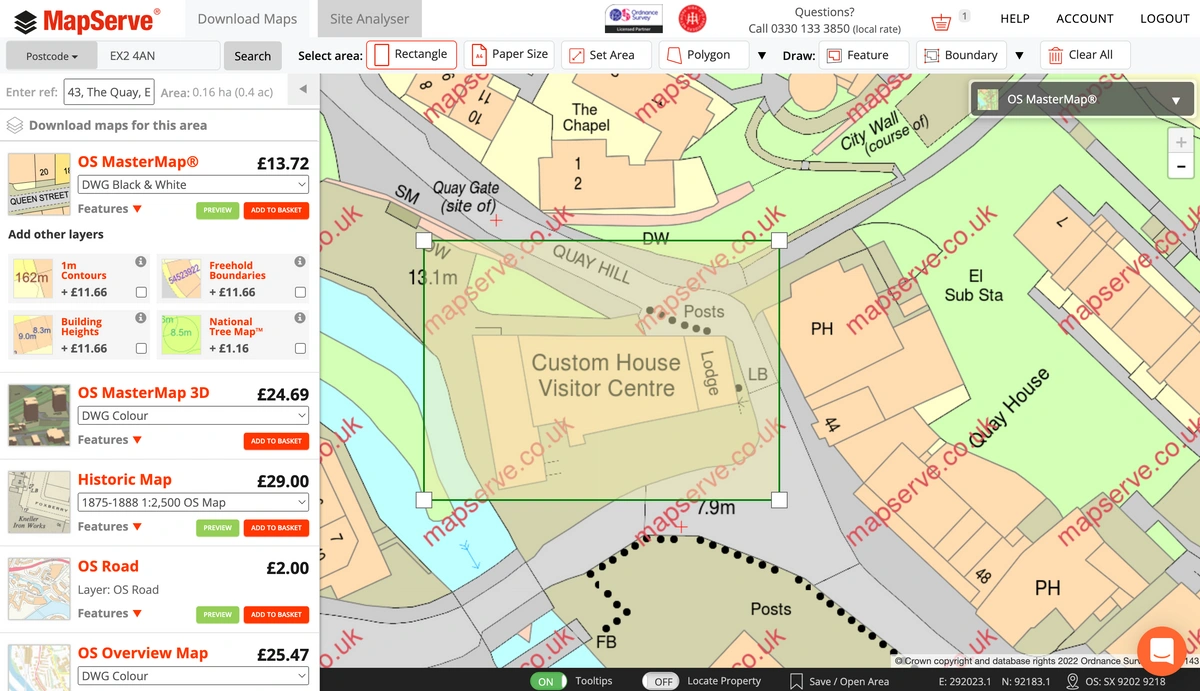 Needing training just to use your current mapping provider's site. We've made our service so simple and intuitive you don't need expensive and time-consuming training.
Multiple formats and sizes are available. We offer various formats including DWG, DXF, PDF, GML and PNG formats and you can order a map of any size on MapServe®.
Inability to use your current mapping service using the Chrome browser. MapServe® works across all modern browsers including the market leader, Google Chrome. No more plugin problems or having to use two browsers just to download your mapping.
Not being able to preview before ordering. No problem. After taking a few seconds to register for a 'pay as you go' account or for a 'professional account', you can preview the area you need for free (up to a certain coverage).