We are happy to announce that Buy A Plan® now offers CAD format (DWG & DXF) maps in addition to PDF and PNG.
Why are CAD maps useful?
Maps in CAD format are an important tool for many industries, including architecture, engineering, construction, manufacturing, and urban planning. They can help improve efficiency, accuracy, collaboration, and sustainability, and allow designers to create highly precise models and simulations of real-world objects and environments. They allow designers to create 2D models of buildings, landscapes and land features which can help everyone involved in a project visualise the final result. CAD maps can also help create accurate measurements and scale models which is crucial in the building industry. They can also help architects test out different designs and scenarios virtually without the need to build physical models which can save time and money by reducing the number of iterations needed to arrive at a final design, therefore, improving efficiency.
How can I order CAD maps through Buy A Plan®?
1. After you register for an account using your email and a password of your choice, click on the tab that says 'CAD Plans'. You need to select the area that will be covered on your map and add it to your basket.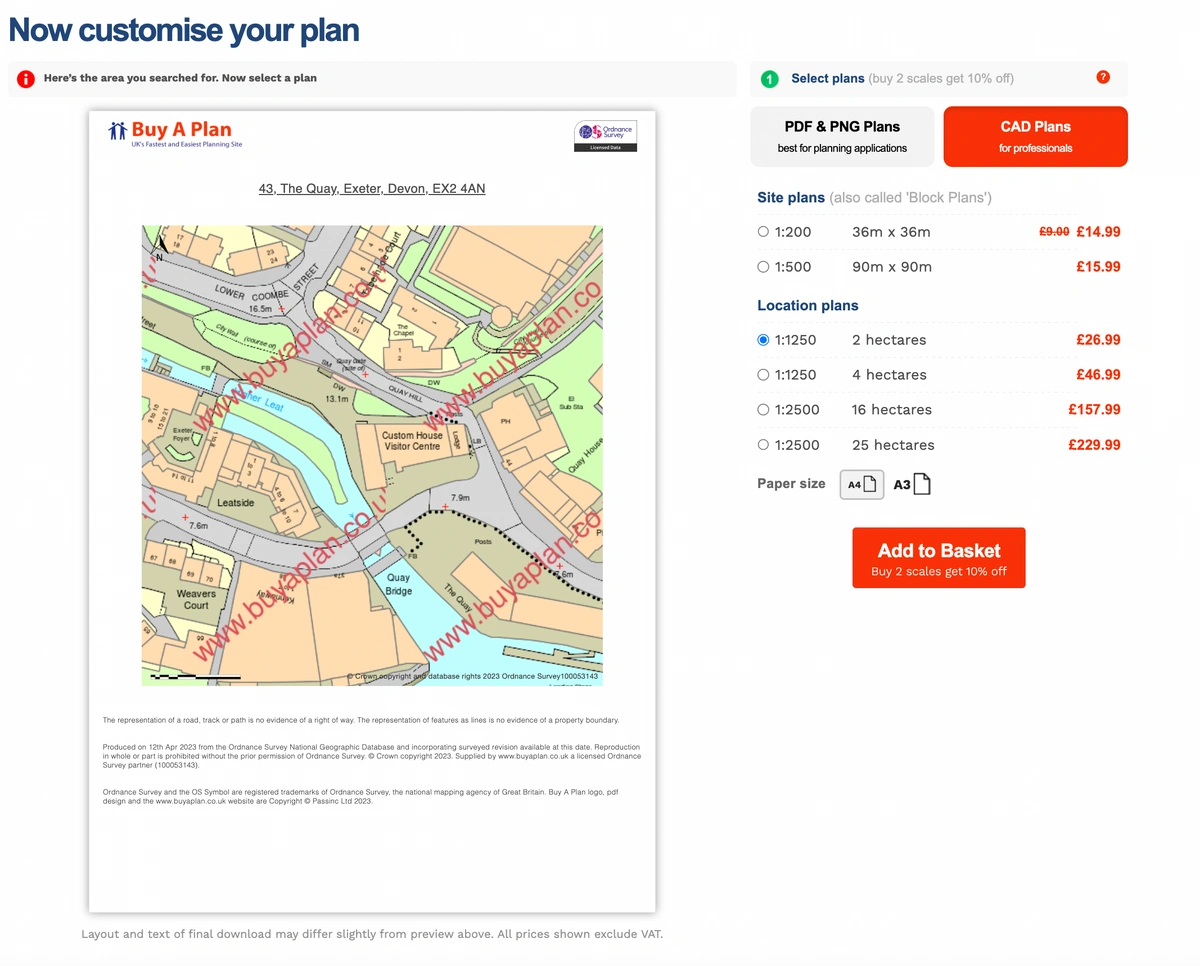 2. The next step is to change the format of your map. Click on the box under 'format' in your basket.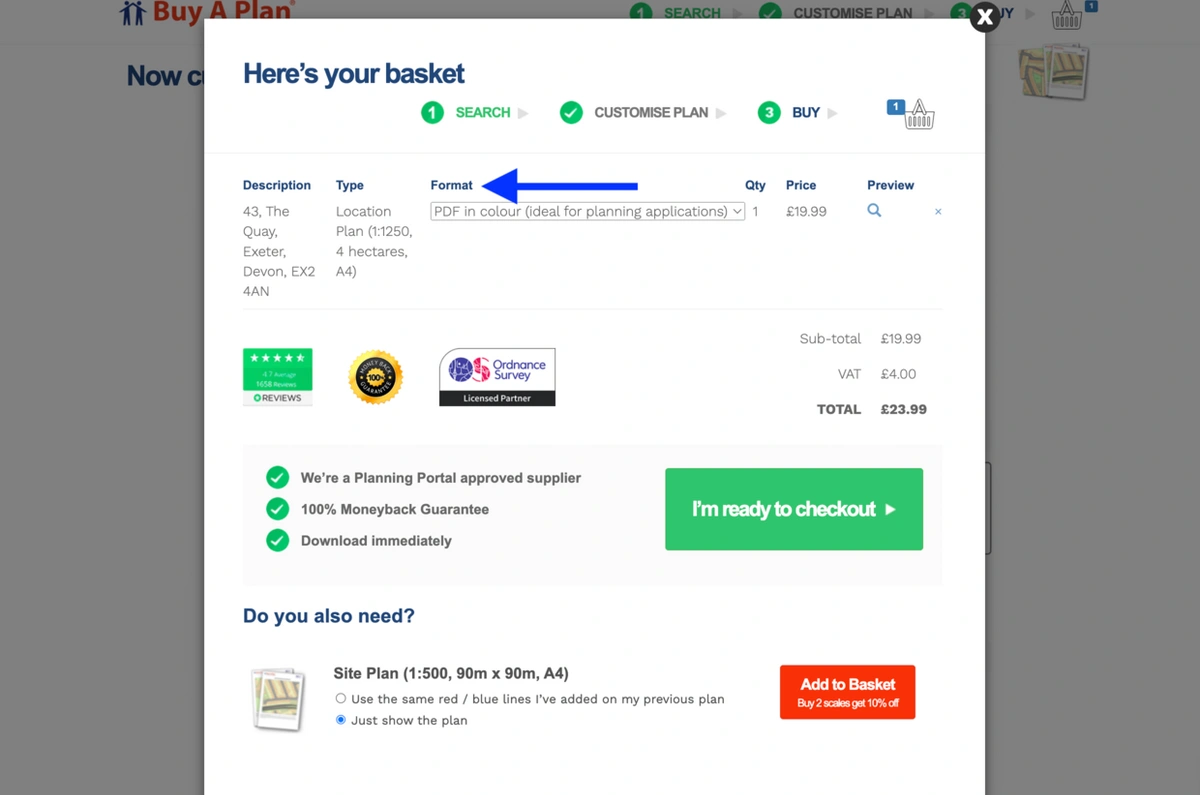 3. We offer 4 different format options: PDF, PNG, DWG and DXF formats. If you need a map in CAD you need to choose either DWG or DXF formats.
4. The final step is to click on 'I'm ready to checkout'. After purchasing the map you will be able to download it immediately using the link provided.
5. If you do not have CAD software installed on your computer (such as AutoCAD), you can use Autodesk's free online CAD viewer.
Which software is compatible with our CAD maps?
Autodesk REVIT

QGIS

Pro Landscape

SketchUp

Rhinoceros

Civil 3D

SOLIDWORKS

VECTORWORKS

TINKERCAD
And much more...